As we all learned in the groundbreaking documentary Wreck-it Ralph, video game characters exist outside of our consoles, often leading fruitful lives on their own. Unfortunately, with the recent economic downturn, less video game series are getting picked up for sequels, leading to an influx in out-of-work playable characters in the job market. Today, we are going to catch up with some classic video game characters that have moved on from their signature roles into new lives and new careers. Are we the first, brave souls to ask this question? Maybe so, but someone has to do it. Guitar Hero playable characters: where are they now?
Axel Steel. We know him as the denim clad rocker that swept our hearts away, but if you meet "Axel Steel," now known today as Devin Stevens, you'll likely just have needed to get your oil changed. Now 49, Devin really fell off after the cancelation of the series, having spent most of his salary on steroids during his tenure as the video games' leading man. But don't think we are telling you this so you will pity him, he's much happier now. He's simply moved on.
Casey Lynch. The female protagonist of the franchise, Casey Lynch had always been a crowd favorite, with by far the most merch per capita in the Guitar Hero Cinematic Universe (the GHCU, of course). Although she was able to ride her success a little bit longer than Axel, she came crashing down with equal force. Now, you can find Casey Lynch-Johnson at home with her husband, selling jewelry on eBay. "It's not the life I used to lead, but it's something."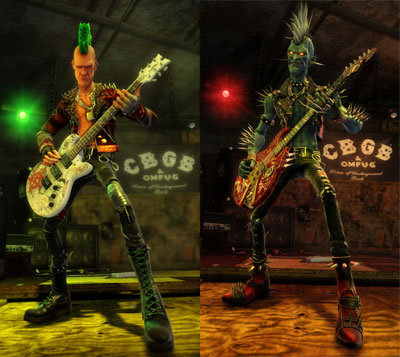 Johnny Napalm. The absolute baddest of the bad, Johnny Napalm and his skeletal counterpart have had a hard life to say the least. It's not easy being a third rate rocker, especially when you are made out of pixels and your wardrobe selection is limited. Johnny can mainly be found hanging out now in Call of Duty deathmatch lobbies spewing debunked conspiracies and eating Taco Bell tacos loudly into his headset. Pretty sad, to be honest, but that's what this system does to people.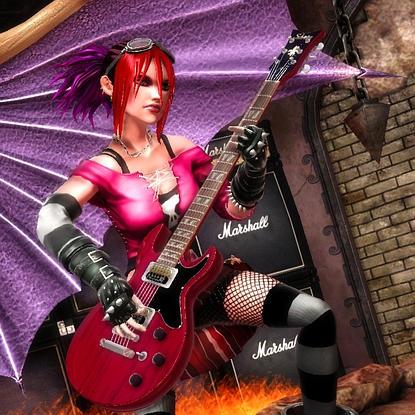 Judy Nails. Finally, last but certainly not least, we have the true hero of the GHCU, Judy Nails. What an absolute legend. Obviously the most successful of the group, you can still find Judy Nails selling out shows across the globe as she is digitally projected onto the walls of the stadiums she packs. It is almost impossible not to know where she is now. "I'm so thankful for everyone involved," she told us via email. "It was like my high school friends, you know? But people move on. Just call me when we're going to do a reunion."
Tell Neversoft to make it happen. change.org